Last summer we made a family decision to buy an above ground pool. I don't know why in the world we never did this before! We have had the best time with it and for only $250, I figure that if we can get 3 summers out of it, then we will definitely have gotten our money out of it.
I saw a great idea on Pinterest to use reed fencing around it and decided to try it. 2 rolls and $50 later we have a dressed up pool that we fondly refer to as "The Redneck Swimming Hole".
I really enjoy seeing the pool in the backyard now. It's not just a big blue blob and blends in with the landscaping a little more.
We got the reed fencing at Lowe's for $25 a roll -
I measured the side of the pool, marked the fencing with a sharpie and cut it easily with our shears. You could use a heavy duty pair of scissors or even a box cutter for this too. It cut very easily.
Then I simply tied it on to the pool supports with twine!
After cutting the fencing to fit, we had a left over piece that wasn't tall enough to cover the side of the pool. So I just cut it in half, and then wired it together to cover the last bit on the back side. You can't really see it there, but I know that it is covered and that you can't tell that it is patched together.
I've also been dying to make a pallet sign so we made a welcome sign for the pool. Mr. Crafty was nice enough to cut a pallet apart for me to use.
Making the sign was really easy -
1. Cut out your stencils - I cut mine on my Cricut, but you could also purchase stencils.
2. Determine the length your boards will need to be and cut the boards.
3. Paint your boards - I used spray paint
4. Paint the words using your stencil. I found it easiest to use a small brush and actually paint the letters in instead of dabbing the paint on. The pallet wood is just to uneven and I got tired of touching it up.
5. Then I used twine 2 lengths of twine for each side and tied the boards together.
That's all there is to it! I finished this one in one afternoon. The hardest part was deciding on the font to use!
I hope no one takes offense to my Redneck sign! But hey, down here in Crosby we are proud of our roots! And it just makes me smile every time I look out in the yard.
I've been on a business trip out of town for the past three days and I sure am looking forward to taking a dip in the Redneck Swimming Hole this weekend!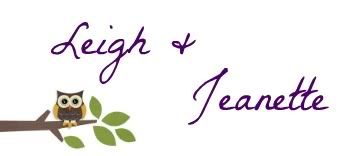 We're on the Fence! Won't you take a minute and vote for us?