I can't believe it has been over a month since we have posted something on the blog! We have been so busy getting ready to host a bridal shower for Leigh's BFF. They have known each other since 1st grade and have remained the best of friends all these years. So get ready for Wedding Shower overload because we have lots to share!
Everything turned out just like I wanted it to and the soon to be
Mr. and Mrs. Wilkinson loved it!
They were greeted at the front door with this awesome chalkboard that Leigh's Dad made for us from a re-purposed cabinet door. We picked up the door at the Habitat for Humanity ReStore for $3. He added legs and chains to it to make the perfect chalkboard.
Here's what it looked like before it was painted -
Here's the layout for you to use - all you will need to do is open it up in PicMonkey and add the correct number of days until your Bride and Groom tie the knot!
I am lucky enough to have a computer projector to use to project the image on to the chalkboard, but I've also seen tutorials on Pinterest showing you how to use chalk to transfer the image. I haven't tried it but it looks pretty easy to do.
I used Chalkboard Markers for this project that we found on
GroopDealz.
The markers made it so incredibly easy to do and to make them look a little less perfect and more chalk like, I used cotton swabs to go over each line immediately after marking it. This smudged the edges a bit and gave it a more vintage feel. Here are pictures of the sign in progress -
I am so in love with this chalkboard and the Bride & Groom loved it so much that they asked to use it for the wedding (which just tickled me pink!).
Some of you might not have access to a chalkboard or projector, so we thought you might like a chalkboard printable to customize for your own. Again, all you need to do is upload it to PicMonkey and insert the correct numbers. Another great idea would be to just print it out on paper, as is with no number, insert it into a frame and use a dry erase marker to write the number on it. That way you could use it as a daily count down. I think this would be a fantastic little gift for a bride to be!
We are looking forward to using this chalkboard for many more parties and holiday decorating. I'm already thinking about what we will put on it for our annual Halloween party! Now that the wedding shower is done, we've already started talking about our plans for this years bash!
Stay tuned this week for lots more Wedding Shower DIY's!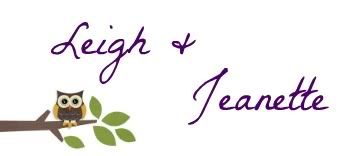 We're on the Fence! Won't you take a minute and vote for us?