By now, I'm sure you have seen tutorials on how to make your own chalkboard labels or how to paint chalkboard labels on containers. But, I've got them beat! Chalkboard labels from Dollar Tree!! Already made and 16 in a package for a buck - HOLY COW! That's my kind of crafting supply - cheap and lazy - that's how we roll.
We used a border punch, and as you can see, it isn't exactly even, but still looks good as far as I'm concerned. The label was primed with regular chalk first (cover the label with chalk using the side of the chalk, and wipe it all off), then we used chalk markers from
GroopDealz
for the actual printing.
Here's the package that we found on the school supply aisle at Dollar Tree -
I love the labels our our cheapie containers. Make's them look a little more upscale and they fit right in with my current Chalkboard Obsession.
Check out my Chalkboard Obsession Pinterest Board for lots of other cute ideas! Just click on the picture below to go right to the board.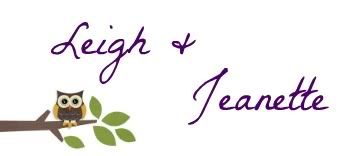 We're on the Fence! Won't you take a minute and vote for us?