If you love BROWNIES (notice it is all in caps) like we do, then you will love this recipe. It makes a seriously chocolaty cake type brownie.
For my birthday, in November of 2009, Leigh sent me the Williams Sonoma Chocolate Bar Brownie Pan. Unfortunately, the pan is no longer available because Hershey sued them over it. I think they could have at least made it available themselves because it is an awesome pan.
The pan itself is 12 x 6, but it has separation between the bars and we think - although we haven't tested it - that it would work just fine in a 9 x 9.
This is what the brownies look like when baked in this pan -
Here's the recipe -
5 oz bittersweet chocolate, broken into pieces (Leigh suggests 1/2 milk & 1/2 bittersweet)
10 tbs. (1 ¼ sticks) unsalted butter, cut into cubes
2/3 cup all-purpose flour
Preheat oven to 350˚ F. Grease your pan thoroughly (we use baking spray).
Put the chocolate and butter in a heatproof bowl and microwave until melted, about 1 ½ minutes, stirring once. Let the chocolate mixture cool slightly.
In a bowl, whisk together the flour, cocoa powder, baking powder and salt until combined. Set aside.
In a large bowl, whisk together the sugar, eggs and vanilla until well combined. Add the chocolate mixture and whisk until incorporated. Whisk in the flour mixture until combined.
Pour the batter into the prepared pan and spread evenly. Gently tap the pan on the counter to release any air bubbles. Bake until the top is shiny and a toothpick inserted into the center of the brownies comes out with a few crumbs attached. 35 to 40 minutes.
Transfer the pan to a wire rack and let cool for 15 minutes.
WARNING: These brownies will spoil all brownie mixes for you - Forever!
Leigh's friend Christine came over and she fell in love with the brownies.
Try these - I guarantee you will love them!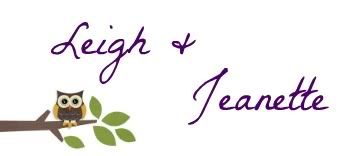 Pin It