Tonight Leigh came over to spend the night and wash clothes! She moved in to her new apartment but doesn't have a washer and dryer yet, so Mom's comes in handy! So I wrangled her in to helping me decorate the China Hutch in the dining room.
It is really hard to take pictures with all the glass but hopefully you can make it out. The banner came from Target along with the glittered black cats. And although you can't see it, there are strands of battery operated lights from Walmart wrapped around Halloween garland on each of the shelves.
We used $ store pumpkins (again!) painted black on glittered candlesticks, along with black and purple spray painted ivy, spray painted branches, $ store ravens and spider webs.
I bet you don't know many people that are out at 8:30 on a Saturday night on the empty lot across the street with a flashlight, picking up branches to decorate with - do you? That's the kind of fun we have in Crosby!
Hope you are having a wonderful weekend with your loved ones! We're having a laundry/crafting Slumber Party at Crafty In Crosby!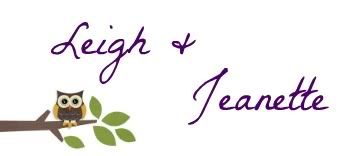 Pin It