We finished our Spooky Potion Bottles and put together a little vignette for our breakfast room table. I think they look really cool on our Dollar Store Skeleton Tray.
We used 3 bottles of various sizes that were spray painted in black, silver and purple. The Life Renewal bottle was painted black with twine wrapped around the top and a skeleton hanging on the wrap. The purple bottle was also lightly sprayed silver to give it a distressed look. Then yarn was wrapped around the top and a spider added. The lace on the Voodoo Love Potion Bottle was originally white that was dipped into watered down black paint to make it gray. The white candles are Emergency Candles in a pack of six from Dollar Tree. They were a bit smaller in diameter than a regular taper and fit perfectly in the two smaller bottles. A little bit of red wax dripped down the side makes them look kind of spooky.
The Life Renewal Potion label came from
The Official Love Manor Blog
And I made the other two labels on PicMonkey with their awesome
Halloween options. Feel free to download a copy of my labels to make
your own Spooky Potion Bottles.
Dr. Sumruld's Spider Venom label says "With added Arsenic for an extra Bite"
Dr. Sumruld's Spider Venom
And I really love the Voodoo Love Potion #9 label, again made in PicMonkey.
After I ModPodged the label on I used Stickles glitter to outline the scrolls.
Voodoo Love Potion #9
I got the idea for the tray from
The House of Dewberry
Her tray is super spooky and has a cool crafty candle in the middle of it. Thanks for the inspiration!
The tray started out as transparent black plastic and came from Dollar Tree.
Before
I painted 2 coats of silver metallic spray paint on it and then dry brushed black paint on and wiped off the excess.
I just love how it turned out and the bottles wouldn't look half as good without it.
Had a little help with our photo shoot -
Leigh calls her Evil Cat but her real name is Jasmine. She's loving my new light box because it is warm and has white paper on the bottom which she just loves to lay on.
Don't know if you can tell, but I'm having a blast making decorations for Halloween! Hope you have a great weekend!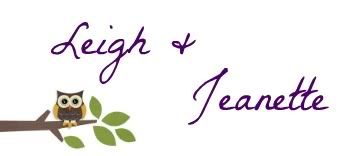 Pin It