The Redneck Swimming hole is back in business this year, although we've only been in it twice because of all the rain and cool weather! Can you believe that Houston didn't hit 90 degrees in the month of May? Crazy and scary 'cause that probably means that this summer is going to be horrendous!
After being inspired by
this great bar on Pinterest,
we knew what our swimming hole was missing - a TIKI BAR!!!!
I've been waiting all week for the umbrella to come in so that I could take pictures of the bar to share with you! Wal-mart had some awesome tiki umbrellas but they cost almost $90 !! We found this little beauty on
Amazon
for only $19.99 plus $5.99 shipping! What a deal and it is the perfect size for our little bar.
The bar is made out of 2 old pallets that I had, a piece of wood for the top, 2-12 x 24 ceramic tiles for the top and bamboo plant stakes. The bar itself cost $35 to make. That included 2 cans of spray paint, metal brackets to join the pallets, Liquid Nails to glue the tiles on and the two tiles.
Here are pictures of the bar before it was painted and the tiles glued on top -
After cutting off about 8 inches from each pallet, we screwed them together and then added the brackets on the side for more stability.
After the bar was screwed together and the top screwed on, we spray painted it a dark brown and then glued on the tiles with Liquid Nails.
Before placing the bar out by the pool, we placed 2 metal tree stakes where the bar was going and lifted the bar down over them. This keeps everything safe and secure so I don't have to worry about it tipping over.
You can see one of the stakes in this picture and there is one on the other end -
The bamboo was cut to fit, then each piece was held up to the bar, holes drilled into it and affixed with finishing nails. Mr. Crafty had the great idea to use the leftover pieces to make the patterm on the front and that was the perfect finishing touch!
This bar isn't made to last a lifetime, but if we get a couple of years out of it, I will be very happy! Now if we could just have a week of sunshine and no rain, we would be able to enjoy it!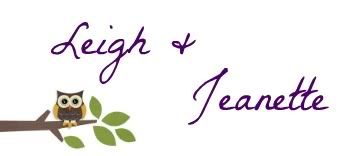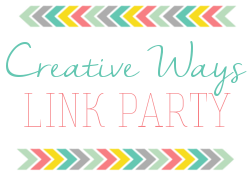 We're on the Fence! Won't you take a minute and vote for us?