There is something about Halloween that calls for creepy candles and this year that seems to be our focus. This creepy but classy candle started with a glow in the dark skeleton hand from Dollar Tree. The hand comes with a stake to use as yard decoration. I tried it outside, but it just didn't glow enough for me, but I with a bit of paint, it makes the perfect candle decoration.
Didn't take many pictures of the process, but it is pretty easy. Just cut the bottom part of the hand off - I used our handy hot knife, then paint the hand white and highlight with watered down black paint.
.
Paint the hand white and let it dry thoroughly. This one had to be repainted because I didn't wait long enough before wiping on the black paint - Ugh! I would suggest waiting until the next day to for the black highlights, then just water down the black paint and wipe it on with a napkin. I added a bit more in the creases for highlights and wiped it down a little more. Hot glue the hand to the candle, add a spider and a bit of moss around the bottom and there you have it -
a creepy, but classy Halloween candle.
You would be hard pressed to find an area of our home that we have decorated for Halloween without some revamped Dollar Tree decorations in it. What can I say, we are cheap!!!
We will be sharing more Dollar Tree Decorations over the next week. Only 32 more days until Halloween so stop back by for more frugal decorating ideas!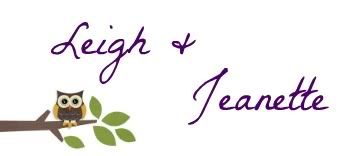 We've linked up to these fabulous parties -
The Scoop at Stone Gable,
You're Gonna Love it Tuesday at Kathe With an E
,
Tweak itiTuesday at Cozy Little House
,
What's Scarier Link Party at Bacon Time with the Hungry Hippo
,
Manic Monday at Serendipity and Spice
,
Wake Up Wednesday at A Peek Into My Paradise
,
Wonderfully Creative Wednesdays at All She Cooks
,
Live Randomly Simply
,
Moonlight and Mason Jars
,
Live Laugh Rowe
,
Juggling Act Mama