This year, we've decided (Ok, I decided - Leigh just winced when I said it) to play games at our Halloween party and one of those games is Bingo. I searched high and lo for a printable game, because I'm lazy like that, but couldn't find one........... So, PicMonkey to the rescue and Ta Da!!! Here is our Halloween version of traditional Bingo Cards -
We printed them as 5 x 7's (can print 2 on a page) on Kraft colored cardstock that came from Michaels with candy corn to use for the markers. So simple and cute, plus
everyone loves Bingo - don't they? Especially when you can eat the markers!
We also designed call letters and a call sheet to keep track of the numbers you call.
The call sheet and call number pages were printed out as 8 x 10's. I plan on using a plastic pumpkin pail to hold all the call numbers.
Here are all the downloads - just right click on the jpg's and save to your computer. Then print and cut and you will have your own Halloween Bingo game.
Call sheet - print as 8 x 10
Call Numbers - print and cut out each one
Here are all 30 of the cards. We printed them as 5 x 7's so that you
can print 2 on each page.
Card 1
Card 2
Card 3
Card 4
Card 5
Card 6
Card 7
Card 8
Card 9
Card 10
Card 11
Card 12
Card 13
Card 14
Card 15
Card 16
Card 17
Card 18
Card 19
Card 20
Card 21
Card 22
Card 23
Card 24
Card 25
Card 26
Card 27
Card 28
Card 29
Card 30
I have to say that this was a lot of work, but I LOVE how they turned out. We really hope that you all can use this set too. Wouldn't this be great for fall parties and carnivals?
We just LOVE Halloween and would love to see photos of you using our cards. Email photos to jeanette@craftyincrosby.com
Hope everyone is having as much fun with their Halloween crafts as we are this year!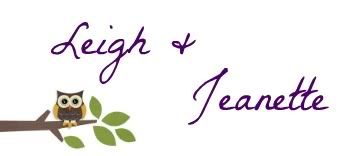 We're on the Fence! Won't you take a minute and vote for us?