If you saw our
Halloween 2014 Pinterest Picks
a few weeks back, you saw the
Halloween Candles by Thrifty Crafty Girl.
Our candles were inspired by her's and
House of Dewberry's.
These are probably some of the most frugal and creepy Halloween decorations we have made.
Here's the list of supplies you will need -
1. Paper Towel Cardboard Tubes
2. Masking tape
3. Battery operated tea lights (Dollar Tree has black ones in 2 packs for Halloween)
4. Glue gun and plenty of glue sticks
5. Black paint - I used spray paint but craft paint would work too.
6. Silver paint - I used glitter nail polish because it was easy!
7. Glass pebble or small pebbles to weigh down the candle
8. Exacto knife if you are going to cut out a face.
And here's a quick Picture Tutorial to show you how to make them -
A couple of tips that I learned along the way -
1. As soon as the drips on the bottom of the candle are dry to the touch, remove the wax paper.
2. If you have drips on the bottom that aren't in the shape you want (hot glue can leave strings and little points) just cut them off with scissors.
3. If you are going to cut a face into the candle, don't tape the rock in the bottom as you will just sit the candlestick over a tea light.
4. After you cut out the face and paint the candle, slide a small strip of white paper into the candlestick and affix it with tape. This will help the light from the candle reflect better and give you brighter glowing eyes.
5. If you can't find the black tea lights, just put a piece of masking tape over the tea light flame and spray paint it.
And last but not least - have fun and make lots of candles!
We are going to make as MANY of these as we can for Halloween this year. They will look awesome in all the nooks and crannies around the house. And since I promised Mr. Crafty that we wouldn't spend a ton of money decorating for Halloween this year and these basically cost about $2 for a set of 3, we can make lots!
Only 44 Days until Halloween and 36 until our Annual Halloween Bash! Have to start practicing my wicked witch laugh!!!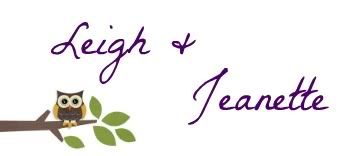 We're on the Fence! Won't you take a minute and vote for us?