Finally!! We've been waiting and waiting and waiting.... Since November 1st last year, as a matter of fact!
Ok, slight exaggeration, but we have been on the look out for Halloween decorations at our favorite store - HomeGoods. And guess what? We made a trip over there on Saturday and Halloween is here!!!
This was our first score for $9.99 - a Halloween Count Down sign - isn't it cute?
I know I could have made one but this one is adorable and the wheels move to count down the days. By the time I figured out how to make the numbers appear in the little windows it would have been Christmas!
Mom (Leigh's Grandma) just had to buy this one for me - said it was for my Birthday in November. It was only $6.99 !!! I love the vintage page background and the letters are glittered too for extra shine and sparkle!
Here are a couple of other items that we saw there -
Leigh just loves trying on hats! Poor thing, though! She belongs to the FAT HEAD Family and they never fit her. She gets it honestly from me and her Grandma, bless her heart!
Our only complaint for HomeGoods is that they only have one measly shelf for Halloween this year. But, it is early, so maybe they will increase the selection. PLEASE???? Mr. HomeGood Buyer - buy more Halloween stuff!!!
We are already working on our party plan for this year. We are going with a Wizard of Oz costume theme. I will be the Wicked Witch, Leigh is Glinda the Good Witch, her Dad will be the Tin Man and her bff is going to be Dorothy. In fact, Christine has already made the ruby slippers!
Aren't they amazing!! We are going to have such a great time! Just can't wait.
Have you started planning for Halloween yet? Let us know what your plans are.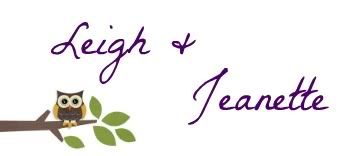 We're on the Fence! Won't you take a minute and vote for us?