Arrows seem to be the latest craze and since Leigh's latest favorite song is "Follow Your Arrow" by Kacey Musgraves, and her new favorite show happens to be Arrow,that meant she needed an "Follow Your Arrow" sign for her room.
We created this cute little sign in less than an 45 minutes -
It only takes a few supplies -
Here's what you will need -
8 x 10 canvas
4 x 6 wood frame (picked this up at Michaels Arts and Crafts)
1 piece of embossed grey scrapbook paper
1 piece of black/silver polka dot paper
1 piece of grey textured scrapbook paper for the printable
Spray Glue
Glue Gun
Craft Knife
Black craft paint or Sharpie for the edge of the wood frame
And here are the steps to make your own -
1. Spray canvas with spray glue. Don't worry about the edges
2. Adhere embossed grey paper to the canvas, leaving an inch on each overhang on each side. Wrap the edges of the canvas like you would a gift and adhere the paper to the back of the canvas with your glue gun.
3. Paint the edges of the wood frame, both inside and out, with black paint or Sharpie.
4. Spray top of wood frame with spray glue and adhere black polka dot paper to frame.
5. Use craft knife to trim paper close to frame edge, both inside and out.
6. Download Arrow sign and print as a 4x6 on grey paper. Trim to fit frame and adhere to frame with glue gun.
7. Adhere wood frame to paper covered canvas with glue gun.
You can see the edge of the frame in this shot - that's why you need to edge the wood frame in black.
It doesn't show up in the photos, but the polka dots on the black paper are shiny and really sparkle. The grey paper that we printed the sign on also has texture and a bit of sheen to it.
All in all, a quick and easy sign that you can make in just a few minutes with a minimum of supplies. You could also save money and use a piece of cardboard instead of a canvas. Might have tried that, but we already had the canvas.
Wishing everyone a wonderful week and don't forget to "Follow your arrow wherever it points"!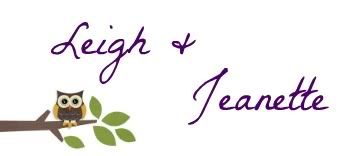 We're on the Fence! Won't you take a minute and vote for us?