This is one of Leigh's favorite holiday pies. She loves the taste of pumpkin pie but not the texture and this pie is very smooth with a great pumpkin flavor.
The recipe came from a Keebler recipe card that I pulled out of a magazine years ago. I don't know why they call it "Fluffy" because it has a dense cheesecake texture to it. That being said, it is still a delicious family favorite!
Pumpkin Cheesecake Pie
1 Graham Cracker Crust (I use the 2 extra servings size since this is such a rich pie)
12 oz. cream cheese, softened
1/2 cup sugar
1 1/2 tsp. pumpkin pie spice
1 cup 100% pure pumpkin (1 15 oz can makes 2 pies)
2 eggs
1. Mix cream cheese, sugar and pumpkin pie spice on medium speed. Stir in Pumpkin.
2. Add eggs and mix until blended. Pour into crust.
3. Bake at 350° for 40 minutes. Cool. Refrigerate for 3 hours or overnight.
If you like cheesecake and pumpkin pie, then I guarantee
that you will love this recipe!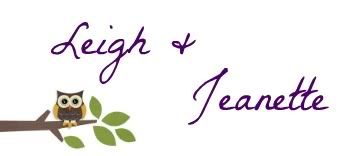 Pin It