Yesterday was Leigh's Dad's and my sweet Hubby's B-day and at the last minute (surprise, surprise) I decided to throw together a candy bouquet for him. It turned out so cute and he was really surprised since we are celebrating his birthday on Sunday. Wish I could claim credit for the original idea, but I saw it on Pinterest of course!
Here are the supplies you will need - I got everything at Dollar Tree -

1. 4 boxes of candy - I used Hot tamales
2. 3 snack size packages of candy bars - they come 6 in a pack at Dollar Tree
3. 1 piece of floral foam
4. 1- 2 piece curly bow
5. 1 package craft sticks
6. 1 package chenille stems multi-color (I only used red)
Misc - glue gun, scissors and small piece of cardboard
Directions -
1. Cut a square of cardboard to use as a base and glue the boxes on to the square and each other -
As you can see, I wasn't too precise on cutting the square.
I covered the raw edge with a pipe cleaner and it looked great when it was all done.
2. Cut the floral foam to fit into the opening so that it sits slightly below the edge of the boxes -
3. Cut the craft sticks in half - I used scissors and they cut just fine. I would have used skewers but they didn't have any.
4. Lift the flap on the back of a candy bar and using hot glue, secure a 1/2 craft stick under the flap -
Glue craft sticks to the back of all the candy bars - Make sure that all the
Candy Bar names are going the same way!
5. Stick the candy bars into the floral foam to form the bouquet.
6. Curl the chenille stems around a pencil to form the curly stems and stick them into the floral foam.
7. And last but not least - I stuck the 2 curly bows down in between the candy bars and pulled the ends out to fill in the gaps between the bars.
So cute and quick! Plus you could make these for any occasion and it only took about 30 minutes and $11. I've seen these with full size candy bars for upwards of $30 in the floral section of the grocery store.
Hope you all are having an amazing week! Don't know about you, but I sure am looking forward to have the 4th off! We plan to be incredibly lazy and stay home all day which sounds like paradise to me!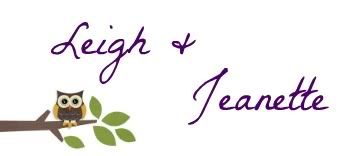 We're on the Fence! Won't you take a minute and vote for us?