We made one of our family favorites for Easter this year ~ Cool Breeze Lime Pie. It's a very easy and delicious no bake pie.
Cool Breeze Lime Pie
Ingredients
1 pckg Cream Cheese (softened)
1 can (14 oz) sweetened condensed milk
1 carton (8 oz) lime yogurt
1 drop green food coloring
Directions
Beat cream cheese in a large bowl at medium speed until fluffy. Gradually beat in sweetened condensed milk until well blended.
Beat in yogurt, lime juice, food coloring until smooth.
Fold in

Cool

Whip. Spoon in pie shell.
Refrigerate 3 hours until firm.
The recipe also calls for 1 tsp Lime zest, but frankly, I don't think it needs it. The pie is flavorful enough without it and I think it just looks funny with the zest. Leigh whipped up the pies for us while I was busy working Saturday night and she made them really GREEN! LOL! I don't usually make them quite so brilliantly colored. But they tasted just like normal - kind of a lime cheesecake dessert.
This recipe makes a deliciously cool summer time dessert and is one of the hubby's favorites. Do you have a family favorite ice box pie? That's what my Granny used to call them.
Hope you all had a wonderful Easter Sunday!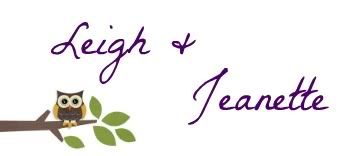 We're on the Fence! Won't you take a minute and vote for us?