So, by now, you all know that I'm lovingly known as Last Minute Lucy around our house! Last night I decided to make some of those really cute chocolate covered pretzels that you see all over Pinterest.
They turned out great and I learned a few things along the way that you might find helpful.
1. There are around 30 pretzels in a bag of Snyders Pretzel Rods.
2. I used chocolate and white candy bark.
3. 3 cubes of bark melted in a large coffee cup is the perfect size to cover about 12 rods.
4. Use a spoon to dish the chocolate over the rod to cover evenly. An even thin coat works best.
5. Lay the rods on to a cooling rack to dry. Spray the rack with cooking spray first. The the most important part of this process is to not let the rods dry too long or they will become embedded into the rack and will crack when you try to remove them. I let them dry almost all the way and then laid them on wax paper - that's after the first batch that were left to long and a few broke in half when I tried to remove them!!!
6. After they are completely cooled, it is time to decorate! Use white bark on the chocolate covered rods and chocolate on the white bark covered ones. I spooned small amounts of the melted bark into a disposable Wilton cake decorating bag and snipped the tip off to get the thin strips of chocolate on to the rods. Be careful because the bark might be hot. I had to use a dish towel to hold the bag.
7. Before the bark hardens, sprinkle with candy sprinkles. I picked these up at the Target Dollar spot and just love the little holly leaves.
8. Let dry thoroughly and package in clear treat bags. I got mine at Dollar Tree (Thanks Mom!) and they were the perfect size for 5 rods.
All in all, it's quite a bit of work, but they are really fabulous looking. Everyone at work thought they were pretty snazzy - plus they are tasty too. Crunchy, salty and sweet - the perfect combo!
Tomorrow is Christmas Eve!!! Ready or not! Here it comes! Wishing you all a blessed Christmas with your family. As our Pastor said on Sunday "Happy Jesus' Birthday!"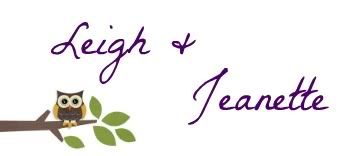 We're on the Fence! Won't you take a minute and vote for us?