Since Leigh has moved back home, we have been cooking up a storm and life is good! We checked out the Cooking Light Annual Recipes 2014 from the library a few weeks back and have an amazing down home cooking recipe to share from it!
Black Eyed Peas & Cornmeal Dumplings
2 slices hickory-smoked bacon
1 cup chopped onion
1 tablespoon minced garlic
3 cups unsalted chicken stock (such as Swanson)
1 1/2 cups water
1/2 teaspoon kosher salt
1
/2 teaspoon freshly ground black pepper
1 (16-ounce) bag frozen black-eyed peas (about 2 3/4 cups)
3.4 ounces all-purpose flour (about 3/4 cup)
1/3 cup finely chopped green onions
1/4 cup yellow cornmeal
1/4 teaspoon baking soda
2 tablespoons chilled butter, cut into pieces
1/2 cup buttermilk
Hot sauce (optional)
Preparation
Cook bacon in a Dutch oven over medium heat until crisp. Remove bacon from pan; finely chop. Remove 1 tablespoon drippings from pan; set aside. Increase heat to medium-high. Add 1 cup onion to remaining drippings in pan; sauté 3 minutes, stirring occasionally. Add garlic; sauté 1 minute, stirring constantly. Add stock, 1 1/2 cups water, salt, pepper, and peas to pan; bring to a boil. Partially cover, reduce heat, and simmer 35 minutes or until peas are tender, stirring occasionally.
Weigh or lightly spoon flour into a dry measuring cup; level with a knife. Combine flour, green onions, cornmeal, and baking soda, stirring with a whisk. Cut butter into flour mixture with a pastry blender or 2 knives until mixture resembles coarse meal. Add bacon, reserved 1 tablespoon drippings, and buttermilk; stir until a moist dough forms.
With moist hands, gently divide mixture into 12 equal portions. Drop dumplings, 1 at a time, into pan; cover and cook 8 minutes or until dumplings are done, stirring occasionally. Serve with hot sauce, if desired.
This has quickly become a family favorite and has been added to our permanent recipe file. Even Leigh's Dad, who is a super picky eater, loves it! It is great by itself or cook up some link sausage to add a little protein to it.
How about you? Found any good recipes lately? We would love to see them - leave us a link in the comments.
Wishing everyone a lovely and warm spring break!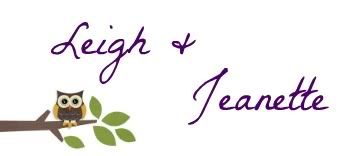 We're on the Fence! Won't you take a minute and vote for us?