I wanted to share one of my Hubby's (Leigh's Dad's) favorite desserts Bisquick Velvet Crumb Cake . He used to make this when he was a child and it is still one of his favorites today.
Here is a picture of the cake - courtesy of the Betty Crocker Website -
It is super easy to make and I frequently make it with just brown sugar and butter for the topping because I never seem to have nuts and coconut on hand when we are in the mood for it.
I've also made it with the HeartSmart Bisquick and it turned out just as good as using the classic Bisquick.
Bisquick Velvet Crumb Cake
2 tablespoons margarine/butter or shortening
1/3 cup packed brown sugar
3 tablespoons butter or margarine, softened
2 tablespoons milk
Heat oven to 350°F. Grease and flour 9-inch round cake pan or 9 or 8-inch square pan. In large bowl, beat Bisquick mix, granulated sugar, 1/2 cup milk, shortening, vanilla and egg with electric mixer on low speed 30 seconds, scraping bowl constantly. Beat on medium speed 4 minutes, scraping bowl occasionally. Pour into pan.
Bake 30 to 35 minutes or until toothpick inserted in center comes out clean; cool slightly.
In small bowl, mix coconut, brown sugar, nuts, butter and 2 tablespoons milk. Spread topping over cake. Set oven control to broil. Broil about 3 inches from heat about 3 minutes or until golden brown.
Like I said, I make it quite often using brown sugar and butter for the topping and I honestly think it is just as good as making it with coconut and nuts.
The Bisquick website also says that you can add a handful of chocolate or butterscotch chips to the topping, but again - unless I buy for a specific recipe, these never stay in the pantry long enough to make anything with them!
Hope you find time to make one of our family's favorite desserts!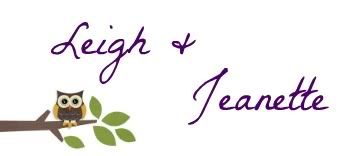 Pin It