Yes, I know, it is only August, but it's Hobby Lobby and the Dollar Store's fault. Really! They made me do it......... Ok, actually, we want to have an Adult Halloween Party, so I'm trying to get a head start.
Here's my fabric strip Halloween Wreath (check out my
St. Patrick's Version Here.
)
These wreaths are so quick and easy to make. Here's what you need -
Supplies
1. 1/3 yard of 4 fabrics - I used solid black, solid orange, orange print & purple print
2. Wire Coat Hanger
3. Decorations- hat, sign, crow
4. Misc - Glitter, Ribbon, Glue Gun
The hat ($1.99) and sign ($3.99 plus used 40% off coupon!) came from Hobby Lobby, along with the fabrics. I picked up the crow at the Dollar Store tonight and will be heading out in the morning to buy more!
The hat was plain black felt it needed some bling! So I used spray glue on it, then covered it in purple glitter and added the ribbon. Much Better!
The base of the wreath is a wire coat hanger. Simply untwist the neck of the hanger, straighten with pliers then twist the two ends together to make the wreath. The wreath ends up about 13" in diameter, although you could make it smaller.
To cover the wreath, you will need 1" x 6" strips of the 4 fabrics. I use a rotary cutter and my June Tailor Shape cut ruler. It is a great tool to quickly cut strips of fabric for crafting or quilting. Check out this
June Tailor Video How To on YouTube
to learn more about it. I think I got mine at Hobby Lobby - with a 40% off coupon - of course!
Then plop down on the couch, in front of the TV and start tying the strips on the wreath -
Continue tying strips on the wire form until it is completely covered, pushing the strips as tightly together as possible, to make the wreath as full as you can.
Then tie on the Happy Halloween sign, glue the hat on and wire on the Dollar Store Crow and you have a cute Halloween Wreath that you can use for many years to come!
I don't know about you, but I'm starting to smell FALL in the air! Even though it still feels like summer here in Crosby.
Hope you all have a wonderful weekend!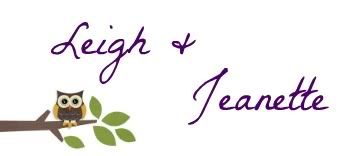 These are few of the places that we like to party:
Brassy Apple
,
My Life's a Treasure
,
Sew Many Ways
,
DebbieDoo's
. For a complete list check out our
Linked Up To
page.
Pin It