Leigh and Christine had a great time last Saturday making our fantastic Halloween Paper Wreath! We modeled it after one we saw on Pinterest from an Etsy shop named
Paper Art Pleasantries by Sizerz
. She has some of the most beautiful paper wreaths.
We needed ours to be large enough to fit over our mantel and it took both girls several hours to put it together. My only contribution was the crepe paper ruffles, they did everything else.
Didn't they do a fantastic job on it? We absolutely love it hanging on the mantel.
It was very easy to make and only requires a few supplies - cardstock, tape, hot glue gun, white school glue, foam core (or cardboard circle), small piece of florist foam, an old book, and orange and black crepe paper.
Start by cutting pages out of a book. Some are rolled and taped with a point and some are rolled and taped without a point.
Using a hot glue gun, glue the rolled paper tubes on to a large foam core (or cardboard) circle. Look at that teamwork - Leigh is cutting book pages and Christine is gluing.
Then stop to strike a pose for the camera hound, all while artfully holding the glue gun and a paper tube!!!
On to the crepe paper ruffles - start with the orange and glue it on to a paper circle with white school glue. Pleat the paper as you glue it down. Once you have the orange ruffle complete, cut a slightly larger paper circle and glue it on to the the back of the orange ruffle. This will give you a base to attach the black ruffle to. Glue the black crepe paper to the circle with white school glue and pleat it as you go. After the black ruffle is complete cut out another paper circle and glue it on to the back to cover the edge of the black ruffle. This will make it more stable and will protect the crepe paper.
We printed the skull and crossbones out on ecru cardstock, and Leigh cut it out. The crown we used was a Cricut diecut that was sprayed with spray glue and glittered. There are lots of crown images on the web, so I'm sure you could find one and cut it out to use. Right click on the skull image and save it to your computer to use for your own wreath or Halloween decorations. We also used it on our
Halloween Banner
. Leigh cut 3 of these out for us - poor thing!
The skull and crown was glued on to a cardstock circle that had inked edges. I've just gotten to where I hate raw paper edges. It's a sickness, I know, but I can't seem to stop. Now Leigh has the sickness too!!!
Once the wreath was complete we needed to raise up the center medallion. So we cut a small section from a round piece of florist foam and hot glued it to the foam core. I think it came from Dollar Tree. We wanted to make sure that the green wouldn't show from behind the medallion, so we wrapped a piece of black crepe paper around the edge.
Then the medallion was glued on top of the foam, and with the addition of a paper clip hanger on the back, the wreath was complete!!!
I was the perfect addition to 2013's Halloween Mantel!!! Thanks so much to Leigh and Christine for crafting up a masterpiece.
Leigh's Dad says it is our new family crest! Smartypants!
Hope everyone had a wonderful and relaxing weekend! Come back soon for more Halloween 2013 projects!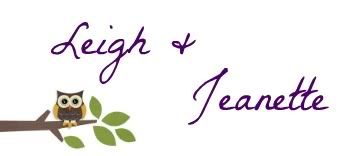 We're on the Fence! Won't you take a minute and vote for us?