Sounds crazy right? Dark Chocolate and Bacon? It is interesting, that's for sure. We found this recipe on Allrecipes.com. And while I think that the cupcakes would be just as good without the bacon, Dark Chocolate Bacon Cupcakes certainly has a cool factor. Tim and Leigh both said that you couldn't taste the bacon, so I will probably make them without next time. I think that it is the strong coffee and large amount of cocoa that makes these cupcakes so delicious.
Leigh liked the cupcakes, but said the frosting was the BOMB! That recipe came from Lauren's Latest via Pinterest. I have to say, that it is probably the best chocolate confectioners sugar frosting that I have ever had. I usually just dump ingredients into the bowl willy nilly when I'm making powdered sugar frosting, but now that we've tried Lauren's, it is going into the our recipe book. It is the perfect amount of cocoa and powdered sugar, and turns out very light and fluffy.
Dark Chocolate Bacon Cupcakes
3/4 cup unsweetened cocoa powder

1 cup cold, strong, brewed coffee

1 tablespoon unsweetened cocoa
| | |
| --- | --- |
| 1. | Preheat oven to 375 degrees F (190 degrees C). Place bacon in a large, deep skillet. Cook over medium-high heat until evenly brown. Drain, crumble and set aside. |
| 2. | In a large bowl, stir together the flour, 3/4 cup cocoa powder, sugar, baking soda, baking powder and salt. Make a well in the center and pour in the eggs, coffee, buttermilk and oil. Stir just until blended. Mix in 3/4 of the bacon, reserving the rest for garnish. Spoon the batter into the prepared cups, dividing evenly. |
| 3. | Bake in the preheated oven until the tops spring back when lightly pressed, 20 to 25 minutes. Cool in the pan set over a wire rack. When cool, arrange the cupcakes on a serving platter. Frost with your favorite chocolate frosting and sprinkle reserved bacon crumbles on top. Dust with additional cocoa powder. |
Here is Lauren's easy and delicious frosting recipe:
The Best & Easiest Chocolate Frosting
yield:
WILL FROST 1-9 INCH ROUND LAYER CAKE OR 24 CUPCAKES
INGREDIENTS:
1 cup softened butter
1/2 cup cocoa powder, sifted
5 cups powdered sugar
1 teaspoon vanilla
3-4 tablespoons milk
DIRECTIONS:
Whip butter and cocoa together until smooth in large bowl. Stir in vanilla and powdered sugar. Slowly stream in milk until frosting reaches desired consistency. Scrape sides and whip again until light, fluffy and smooth, 1-2 minutes. Frosts 1-9 or 8 inch round layered cake or 24 cupcakes.
We are going to take the cupcakes to the office tomorrow to see what everyone thinks. I'm sure we will have a few that will refuse, just because the thought of Bacon in a cupcake is so weird.
Hope everyone had a fantastic weekend and that Spring has come to your neck of the woods!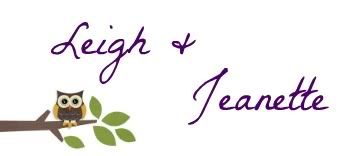 We're on the Fence! Won't you take a minute and vote for us?