I have to admit that I have an addiction...... to pretty cocktail napkins! There are just so many colors and they are so very inexpensive and easy to craft with.
Wal-mart has started stocking the garden centers and I found these 4" terracotta pots for less than $1 each. The Valentine napkins came from the dollar store and I'm not sure where I picked up the black & white ones. They are both cocktail size.
I decided to make a convertible pot that could be changed out for any season. I'm going to fill these with Hershey kisses for our Pinterest Party - What do you think?
I lightly spray painted the pots with white paint so that I could use napkins in any color and easily switch them up for any season or occasion.
You will need the following items to make your own Convertible Pots -
4" Terracotta pot
Spray Paint
4 cocktail napkins
Glue stick
Glue gun
Small piece of coordinating cardstock
Circle Punch if you have one - or just cut out a small circle
Here's a pictorial how to -
Add your embellishments and you've got an easy convertible container. They would be a great Valentine's gift or could be used to hold silverware, craft supplies, candy canes at Christmas, Easter Eggs or any other seasonal goodies.
I've got to pick up some St. Patrick's Day and Easter napkins next! The possibilities are endless!
The best thing about these pots is that when you are tired of the color or it's time for the next season, you can just trash the current napkin cover and change it up for just a few pennies!
Frugal and fast ! Sounds better than Cheap and Easy! Ha!
It's almost Friday !!! Thank Heavens! I hope to have pictures of our Pinterest Party posted on Sunday - See you then!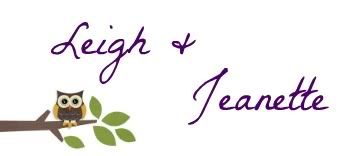 We're on the Fence! Won't you take a minute and vote for us?