This was a busy weekend out in Crosby! Leigh came over on Saturday and we started the long awaited bookshelf staining. The project isn't complete yet, but I thought we would share a bit of it. We found a great pin from Jill at
One Good Thing by Jillee
on how to stain oak cabinets. That led us to the pin Jill was inspired by at
Monica Wants It
.
Both Jill and Monica used
General Finishes Gel Stain in Java
. We ordered a quart of it on Amazon for $19.99. It seems expensive, but it goes a long way. We only used 1/2 of the quart on the bookshelf.
Here's a picture I got off the internet of the same bookshelf with all the shelves in it -
And here's a picture of our bookshelf without the shelves -
Here it is after 2 coats of stain and I have to say that we absolutely love it! The color is dark and rich and allows the wood grain to show through -
so much better than paint!
The stain was easy to apply. Since the bookshelf didn't have a top coat we just wiped it down and sanded down the edges too smooth them out. Then we used large foam brushes to apply 2 thin coats. You don't have to wipe the stain off, just let it dry overnight before applying the next coat.
The shelves still need another coat.
We've ordered the Poly from Amazon and will post pictures as soon as it is finished. I'm going to use it on my bedroom furniture next weekend.
In between staining, we worked on a nightstand that Leigh found on a local garage sale sight. It is solid wood too and she only paid $25 for it. She wanted a glossy black finish, so we used glossy black spray paint for it.
Here's the before -
And here it is during -
I put the final coat on it tonight and we are going to use silver rub and buff to highlight the hardware. Quite a steal for $25 bucks!
And last but not least, our $10 clearance mirror from Garden Ridge. It started out antique gold like this, but Leigh wanted hers the same glossy black as the nightstand.
Here it is during -
Oh, yeah, and today we also cleaned up the garage!!! You can even walk through it and once Leigh's furniture is done, I might even be able to park in it.
Nope, that will never happen! LOL!
See the 3 chairs and the wood table with the 2 shelves on top of them? We picked those up off the curb in our neighborhood. Dumpster diving at it's finest!
And thanks to Leigh's Grandpa for the new work bench! He decided it was taking up to much space and gave it to us!
All in all, it was a very productive weekend! Maybe we will have some complete projects to share with you next weekend. Since we both work full time, we are pretty much weekend crafters.
This pretty much sums up our crafting time -
For disappearing acts, it's hard to beat what happens to the eight hours supposedly left after eight of sleep and eight of work.
If anyone finds our eight hours - please let us know! Hope you have a great week with lots of extra time!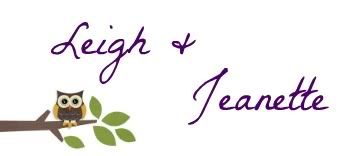 We're on the Fence! Won't you take a minute and vote for us?