At the end of the month, Crafty In Crosby will be celebrating our One Year Blogiversary! Boy have we learned a lot about the blogging world!
One of the best things about it, is all our lovely readers
that have encouraged us along the way.

As a Thank You to our Readers and to help celebrate our Blogiversary,
we've joined in this awesome iPad Mini Giveaway hosted by Oh So Amelia
We hope you will take a minute to enter!
Wouldn't it be fabulous if one of our readers won?
Welcome to the iPad Mini Giveaway!
Today we are excited to give you the chance to win an iPad Mini!
iPad Mini 16gb Wi-fi
Giveaway ends March 15th, 11:59 pm GMT.
OPEN WORLDWIDE
Your choice of colour (White/Black)
To enter please use the Rafflecopter form below! It's up to you how many entries you do, but bear in mind the more you complete the better chance of winning!
Please take a moment to visit our co-hosts below.
Hosted by:
Ohsoamelia
, Co-hosts:
Berice Baby
,
Life In A Break Down
,
Daddy Space
,
Laras Vintage
,
The Life Of An Not So Ordinary Wife
,
Simply Clarke
,
My Four Littles
,
Whispering Sweet Nothings
,
Tales From The Nook
,
My Fashion Forward
,
Crafty In Crosby
,
Boogies N BooBoos
,
Faith Love & Hope
, and
The Mosbys In China
.
Disclosure: I have received no compensation for this post. Any opinions are my own and may differ from your own. Please contact ohsoamelia@gmail.com with any questions or if you would like to take part in the next big event.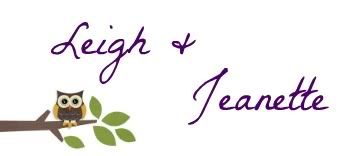 We're on the Fence! Won't you take a minute and vote for us?