This coming Saturday we are having a Pinterest Party at our house! We are so excited and found these inexpensive and adorable
Scrapbook Paper Frames
for everyone to make. These are so easy to make and the frames and can easily be made to match any decor.
Leigh made this adorable Valentine's frame -
I And I made this one to go in my craft room -
Here's what you need to make your own frames -
1. $1 wood frames from Michaels
2. Scrapbook paper
3. Spray Adhesive
4. Craft Paint
5. Embellishments
6. Small sanding block or small piece of sandpaper
7. X-acto knife
Directions -
1. Lightly sand the edges of the frame.
2. Paint inside and outside edges of frame.
3. Cut a piece of scrapbook paper 1/2 an inch large than the frame.
4. Spray the back side of the paper with the spray glue.
5. Set the frame on the paper and press down firmly on the frame to help the paper adhere to the wood.
6. Leave the frame face down, place it on a cutting surface and use the X-acto knife to trim the paper around the outside and inside edges. Make sure to use a sharp blade so that your paper doesn't rip.
7. Add your embellishments and insert your picture.
Here's a before and after shot -
I just love how cute these turned out and can't wait for everyone to make one of their own on Saturday!
Wishing you a joyful week!
"When you wish someone joy, you wish them peace, love, prosperity, happiness... all the good things."
―
Maya Angelou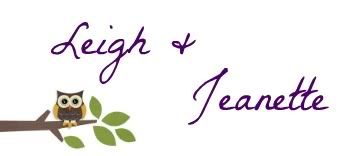 We're on the Fence! Won't you take a minute and vote for us?