Back in the mid 90's, Leigh's Dad and I purchased bedroom furniture that was solid wood. The set was made be Basset with very clean lines and has served us well since then. However, the light oak finish had become very dated.
I decided that it was time for new furniture until I realized the outrageous prices on a comparable solid wood set. Besides that, I could never find a set that I liked as well as our dresser and nightstands.
Here's what they looked like before the makeover -
I knew that I wanted something dark and found a vanity makeover on
Pinterest
using
General Finishes Java Stain
. Leigh and I tried it out on a bookshelf for her first - check out that post
HERE
. The bookshelf turned out fantastic and I knew that the stain would be perfect for our furniture.
Here's the new look -
Here's a Before and After with the nightstands -
This stain is incredibly easy to use. I just lightly sanded the furniture and then applied 3 coats of stain, using foam brushes and allowing plenty of drying time in between coats. Then I finished it off with 2 coats of
General Finishes Poly/Acrylic Satin
. Monica of
MonicaWantsIt
has an awesome step by step tutorial The only thing I did differently is that I used foam brushes to apply the stain.
I love the look of the new furniture and it is holding up well so far.
I have to admit that it took me about 6 weeks to finish it all up. Tim asked me if I could please finish it up since he was tired of having his underwear laying out on the dining room table!!! Poor guy!!!
But hey - I saved him THOUSANDS of dollars by refinishing our furniture - so I think having his undies on display for a few weeks was a small price to pay!!!
Hope every one had a wonderful weekend!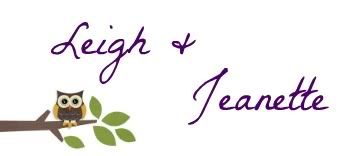 We're on the Fence! Won't you take a minute and vote for us?