Ok, seriously, I freely admit to being the laziest person on the planet, but this little wreath took all of about 15 minutes to make and everything but the burlap came from the Dollar Store! How much lazier could I get?
As my sweet loving hubby would say "Easy & Cheap, just like you!" Yes he thinks he's a comedian! But he always makes us laugh!
I've been drooling over all the lovely burlap creations on Pinterest lately and I finally picked some up this weekend at Hobby Lobby.
Here's the How To on this SUPER EASY HALLOWEEN WREATH -
1. $ store pool noodle - join ends with duct tape
2. 1/2 yard burlap - cut 2 1/2" strips and wrap around wreath securing with hot glue.
3. $ store spider web - secure with thread to top and bottom of wreath and stabilize with hot glue
4. $ store ribbon - make bow and glue on to wreath
5. $ store spiders - glue on
Total cost was less than $7 and if I wasn't so lazy I probably could have made the spider web with yarn and saved a buck, but that just seems like too much work!!!
I made this to go on top of this giant framed medallion over our fireplace and used a small command adhesive hook to hang it on top of the glass.
Sorry for the crummy picture - cannot figure out how to shoot this without the glare.
It looks so much better than what you see here. Once I've got the mantel decorated, I'll try to snap a better shot, but I think you get the drift. I took this picture standing on a stool making it look off center, but when you see it when standing on the floor it looks centered - really - I swear it does!!!
This is a little bit better picture -
All in all, it turned out really cute and does exactly what I wanted it to do - make the picture look a little more in the spirit. Think I'll do something like it for Thanksgiving too - maybe with leaves and acorns.
I may need help with my Dollar Store addiction soon - anyone have any ideas?
Almost Friday! (Thinking about doing a happy dance, but too darn lazy!)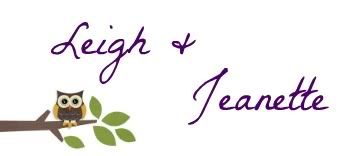 These are few of the places that we like to party:
Brassy Apple
,
My Life's a Treasure
,
Sew Many Ways
,
DebbieDoo's
. For a complete list check out our
Linked Up To
page.
Pin It