What a great day! Leigh and I spent the entire day working on Halloween decorations and getting the house ready for our Halloween bash!
Here are a few of the crafts we made today -
I'm really in love with Deco Mesh (as I'm sure you can tell by looking at our Holiday page!). The Deco Mesh and wreath form came from Hobby Lobby, and the pumpkins, ribbon and Halloween sign came from Dollar Tree. The whole thing cost less than $20 and we love it!
How about our Spooky Halloween Candles?
The candles, spiders and skeleton all came from Dollar Tree.
With the addition of a little burlap ribbon, they are fantastic!
Everyone could use a few Spooky Potion Bottles for their Halloween celebrations? Right? Leigh did a fantastic job on these with cute labels that we purchased at Michaels. My favorite is the Poison jar on the right with the Dollar Tree skeleton on top!
More Dollar Tree spiders hot glued on to a piece of yarn for
an Easy-Peasy spider garland.
There is nothing I enjoy more, than spending the day with my sweet girl in the craft room! Hope you all had a wonderful weekend!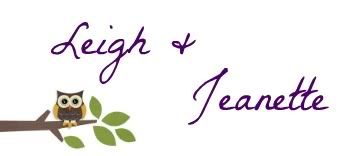 We're on the Fence! Won't you take a minute and vote for us?