Well, I finally finished my Dollar Store Skeleton Head Revamps that I've been planning since we saw all the blinged out skeleton heads at Home Goods earlier in the month
(see the post and pictures here).
What do you think? I LOVE them and think they turned out even better than I imagined.
They started out like this -
And ended up like this -
They are incredibly easy to make and you probably don't need instructions, but I thought I would go ahead and put together a brief tutorial.
Supplies
-
2 Dollar Store Skeleton Heads
12 x 12 Scrapbook Paper -
2 sheets black & white patterned paper, 1 sheet black cardstock,
1 sheet purple patterned paper
2 Dollar Store Glass Candlesticks
Purple Glitter
Clear Jewels (self adhesive)
Black Spray Paint
Black Craft Paint
Mod Podge
Tools -
Martha Stewart Scoring Board
Glue Gun
1 1/2" Circle Punch
Border Punch
Fine Line Black Permanent Marker
Adhesive
Paint Brushes
Instructio
ns -
1. Paint your candlesticks and one skeleton head black. I used Rustoleum Hammered Metal in Black and I love the slight texture it gives to the candlesticks.
Black & White Head -
2. Tear one 12 x 12 Black & White patterned scrapbook paper into small pieces and Mod Podge on to skeleton head. The paper I used was really too heavy (probably cardstock) so I really had to work it down onto the head with lots of MP. I actually painted small sections of the head with MP, then painted the back of the paper with it too before laying it on the head and going over it again with MP. Let dry overnight. It will look like this -
3. Paint the eye sockets, nose and mouth with black craft paint. I used a fine line black permanent marker to outline the teeth.
4. Adhere jewels around eye sockets.
Ruffles
- (this is for both skeletons
5. Cut 4 - 2 1/4 x 12 inch strips of black paper. Punch one edge of each strip with border punch.
6. Punch 8 1 1/2" circles from black cardstock.
7. Score each strip every 1/2" and fold. Join 2 pieces together with adhesive and glue black circle on top using glue gun. Check out YouTube for all kinds of videos on how to make these rosettes. I just kind of made it up as I went along and they turned out pretty good. This is the first time I've used this board and I have to say that it is an awesome tool!
8. Cut 2 - 2 1/4 x 12" strips of B&W patterned paper and 2 from the purple paper.
9. Repeat the scoring process, but skip the edge punch. Glue one circle to the bottom of the rosette and glue one circle to the top - using hot glue. Then glue one black rosette on top of each of the patterned rosettes and glue to the top of each candlestick.
Purple Glittered Head -
10. Using the black spray painted head - Cover in Mod Podge and then sprinkle (heavy) with purple glitter.
11. Then using generous Hot Glue, glue heads on the top of the rosettes.
Then sit back and enjoy your AWESOME SPOOKY SKELETON HEADS!
I would love to see any other Revamped Skeleton heads - post your pictures on our
Facebook Page
!
October is almost here! Time to start decorating!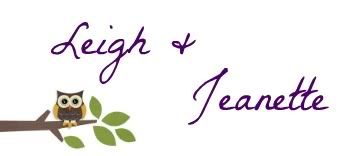 These are few of the places that we like to party:
Brassy Apple
,
My Life's a Treasure
,
Sew Many Ways
,
DebbieDoo's
. For a complete list check out our
Linked Up To
page.
Pin It